The Open Source Summit Europe describes itself as:
LinuxCon, ContainerCon, CloudOpen and the new Open Community Conference combine under one umbrella name in 2017 - the Open Source Summit. At the Open Source Summit, you will collaborate, share information and learn across a wide variety of topics, with 2,000 technologists and community members.
It is one of the many events of the Linux Foundation and the main page for the conference itself can be found at . The full schedule for the event I attended is at and the videos to the keynotes can be found at .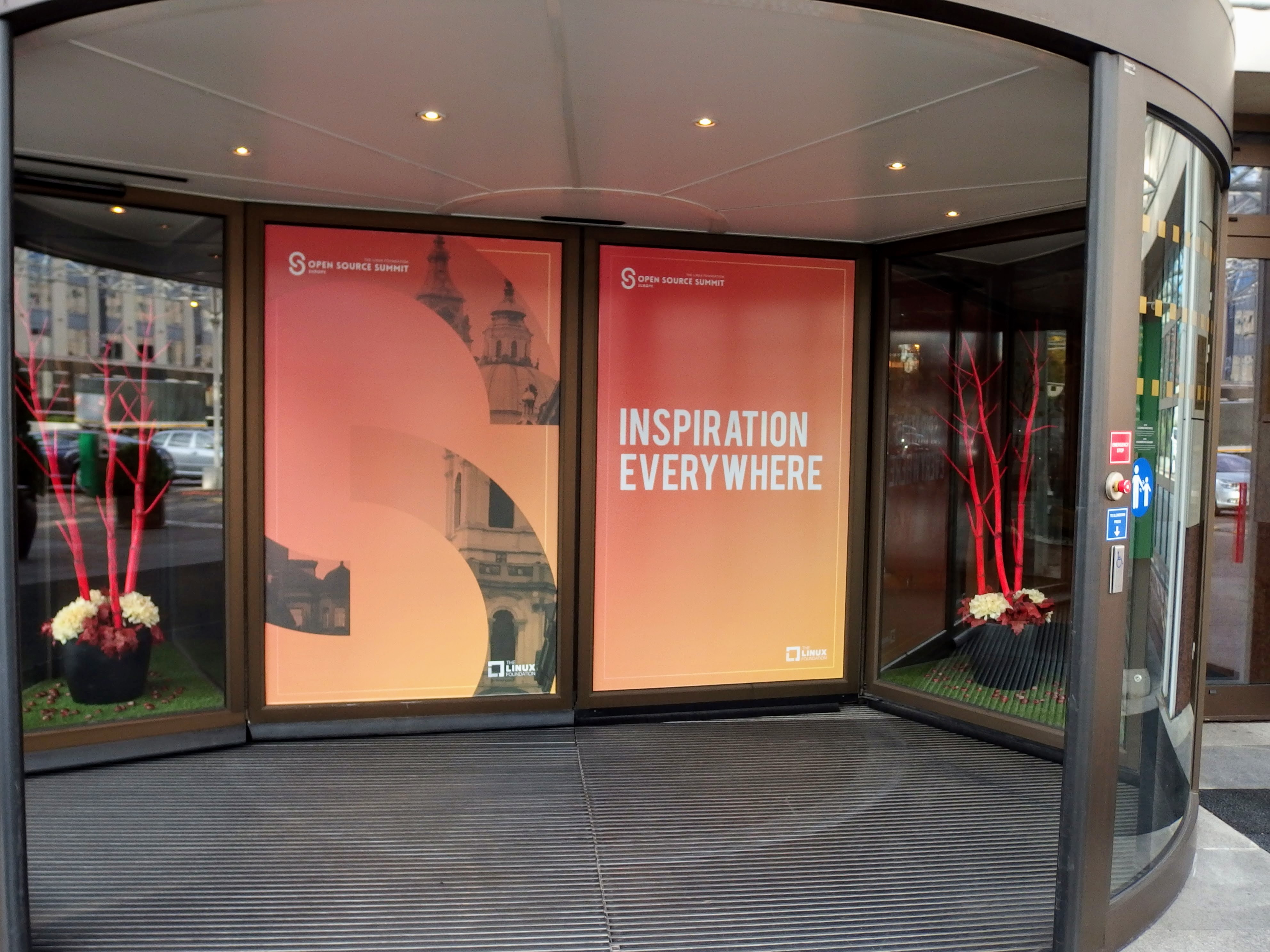 At any given time I had two to four conflicting sessions in my bookmarks, so I had to decide which ones to go to. Here's the chronological list of sessions I attended. The session, reachable via the sched links, often have their presentations attached.
If you're short on time, only read:
These were my top 3 sessions of this conference.
It was a very good event; the quality of the sessions ans speakers was excellent. Everything was well organized. The evening event on Wednesday took place in the Municipal House, a gorgeous building (see image below). I'm looking forward to the next event, October 22 - 24, 2018 in Edinburgh, Scotland.