The 2017 Open Source Summit Europe in Praque
This post is my recap of the Open Source Summit Europe conference which took place in Praque (Czech Republic) from October 23-26, 2017. I'll go briefly through the sessions I attended and the notes I took.
| Date | Change description |
| --- | --- |
| 2017-11-10 | The first release |
The Open Source Summit Europe describes itself as:
LinuxCon, ContainerCon, CloudOpen and the new Open Community Conference combine under one umbrella name in 2017 - the Open Source Summit. At the Open Source Summit, you will collaborate, share information and learn across a wide variety of topics, with 2,000 technologists and community members.
It is one of the many events of the Linux Foundation [1] and the main page for the conference itself can be found at [2]. The full schedule for the event I attended is at [3] and the videos to the keynotes can be found at [4].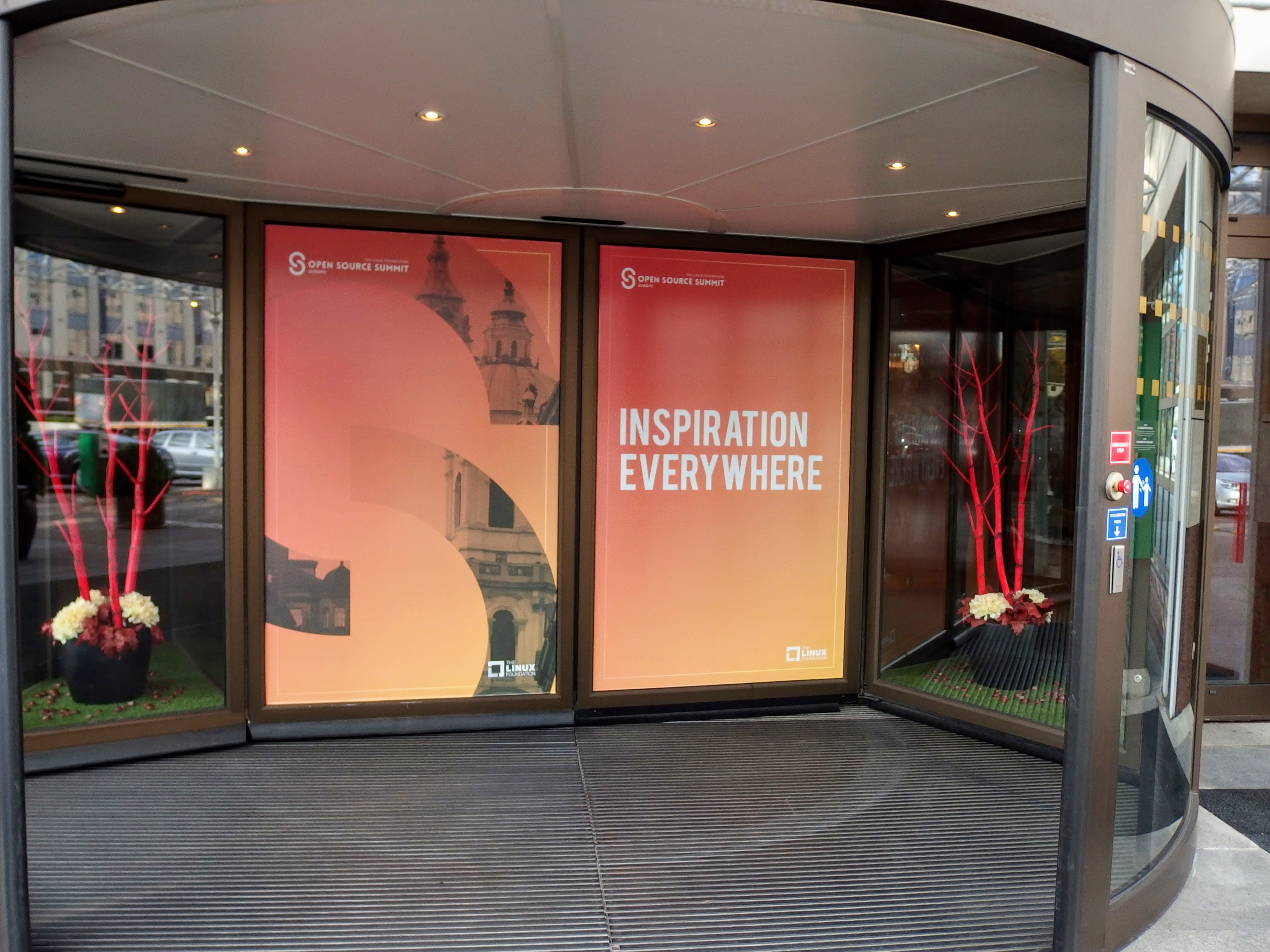 At any given time I had two to four conflicting sessions in my bookmarks, so I had to decide which ones to go to. Here's the chronological list of sessions I attended. The session, reachable via the sched links, often have their presentations attached.
If you're short on time, only read:
These were my top 3 sessions of this conference.
It was a very good event; the quality of the sessions ans speakers was excellent. Everything was well organized. The evening event on Wednesday took place in the Municipal House, a gorgeous building (see image below). I'm looking forward to the next event, October 22 - 24, 2018 in Edinburgh, Scotland.